Frank's Fruit Trees
Regular price
$0.00
Sale price
$64.99
Unit price
per
Sale
Sold out
What is the difference between rooted and grafted?
Enjoy your own hand-squeezed lemonade, with less sugar! This naturally-sweeter lemon is one of the most popular potted citrus trees, and for good reason! Its vigor truly amazes us and its year-round fruit is just fantastic! Contrary to belief, Meyer lemon trees are a little fussy when it comes to environmental conditions. They are rooted trees that need ample sunlight, warmth, and appropriate watering at the right timing - that's why we recommend this variety to growers with some experience with plants.
Highlights

Great for growers with some experience with plants

Meyer lemons are sweeter and less acidic than typical store-bought lemons

Produces lots of fruit year-round

Sweet-smelling blooms
Size

Large: 12-18 inches in a 1-gallon container

X-Large (Rooted): 20-30 inches in a 3-gallon container

X-Large (Grafted): 3-4 feet in a 3-gallon container
Care

Light requirement: 6 hours minimum, but 8+ hours preferred

If kept outside during warm months and inside during cold months, the Meyer lemon tree will need some help adjusting to indoor lighting when coming inside for the winter. Plan on giving it a a week or two to transition to more shade before bringing it inside. Alternatively, you can purchase a high-power grow light for use inside.

Soil: All citrus trees require well-draining soil, but this is especially important for the Meyer lemon tree. It is more susceptible to root rot than other varieties if the soil is moist for too long. It should still be watered thoroughly, but should be allowed to dry completely before watering again.
Fruit

Fruit flavor: similar to a store-bought lemon, but sweeter and less acidic

Fruit size: slightly larger than an average lemon

Fruiting season: year-round

Time before fruiting:

Large: 6-12 months

X-Large (Rooted): 6+ months

X-Large (Grafted): 6+ months
Return Policy

We have a 5-day return policy, which means you have 5 days after receiving your item to request a return.

To be eligible for a return, your tree must be in the same condition that you received it and in its original pot. You'll also need the receipt or proof of purchase.


If your return is accepted, we'll send you a return shipping label, as well as instructions on how and where to send your package. Items sent back to us without first requesting a return will not be accepted. Please note, all return shipping charges will be deducted from your refund.

For more information, please see our refund policy.
All tree photos are of Frank's Fruit Trees. Photos of fruit are NOT from Frank's Fruit Trees, but are used to show what the fruit will look like once it is produced.
Share
View full details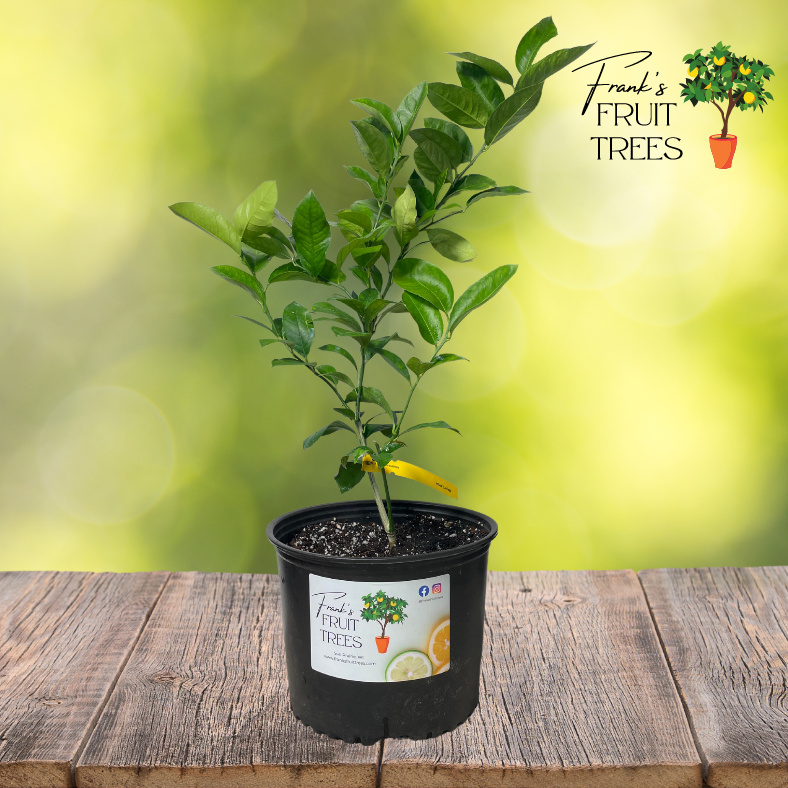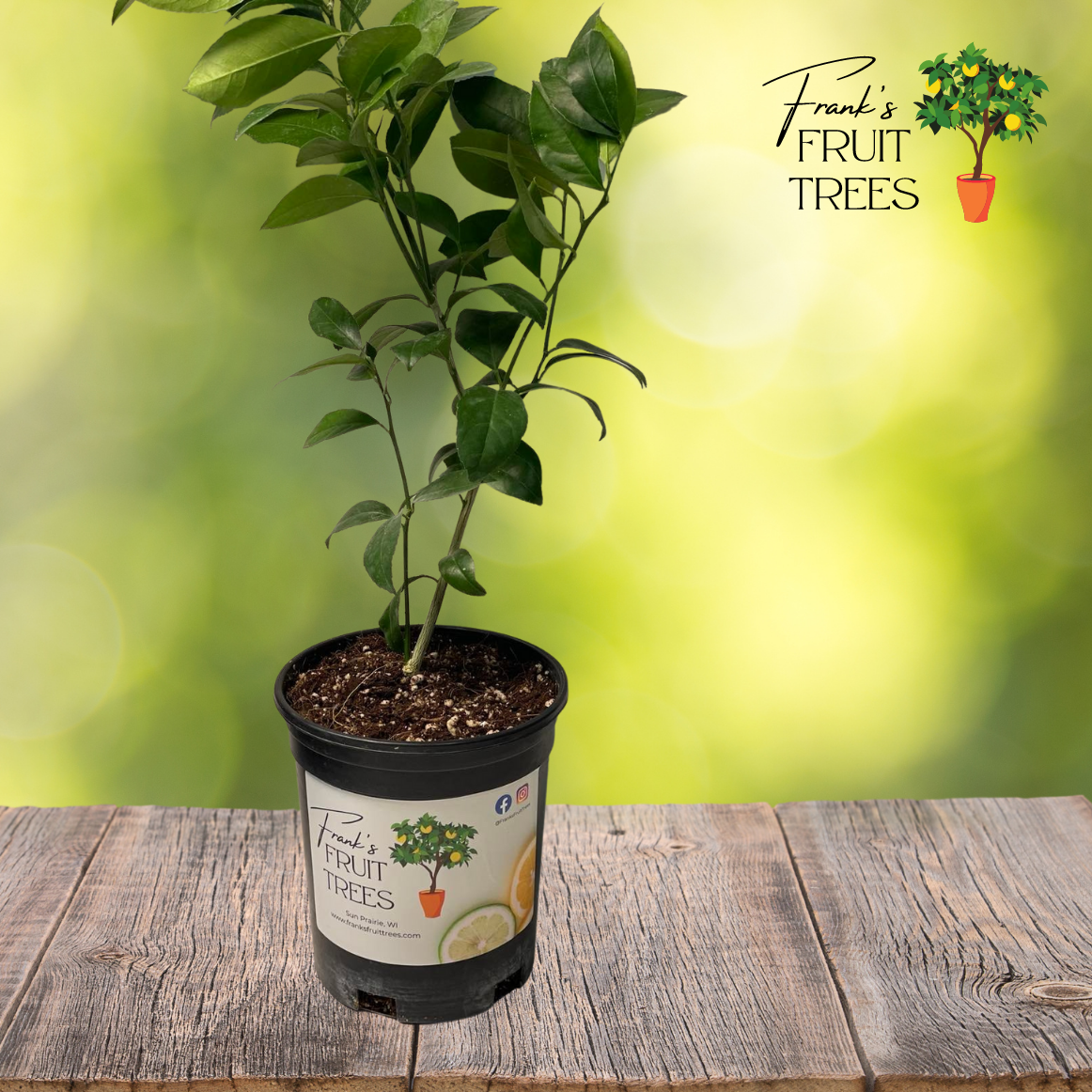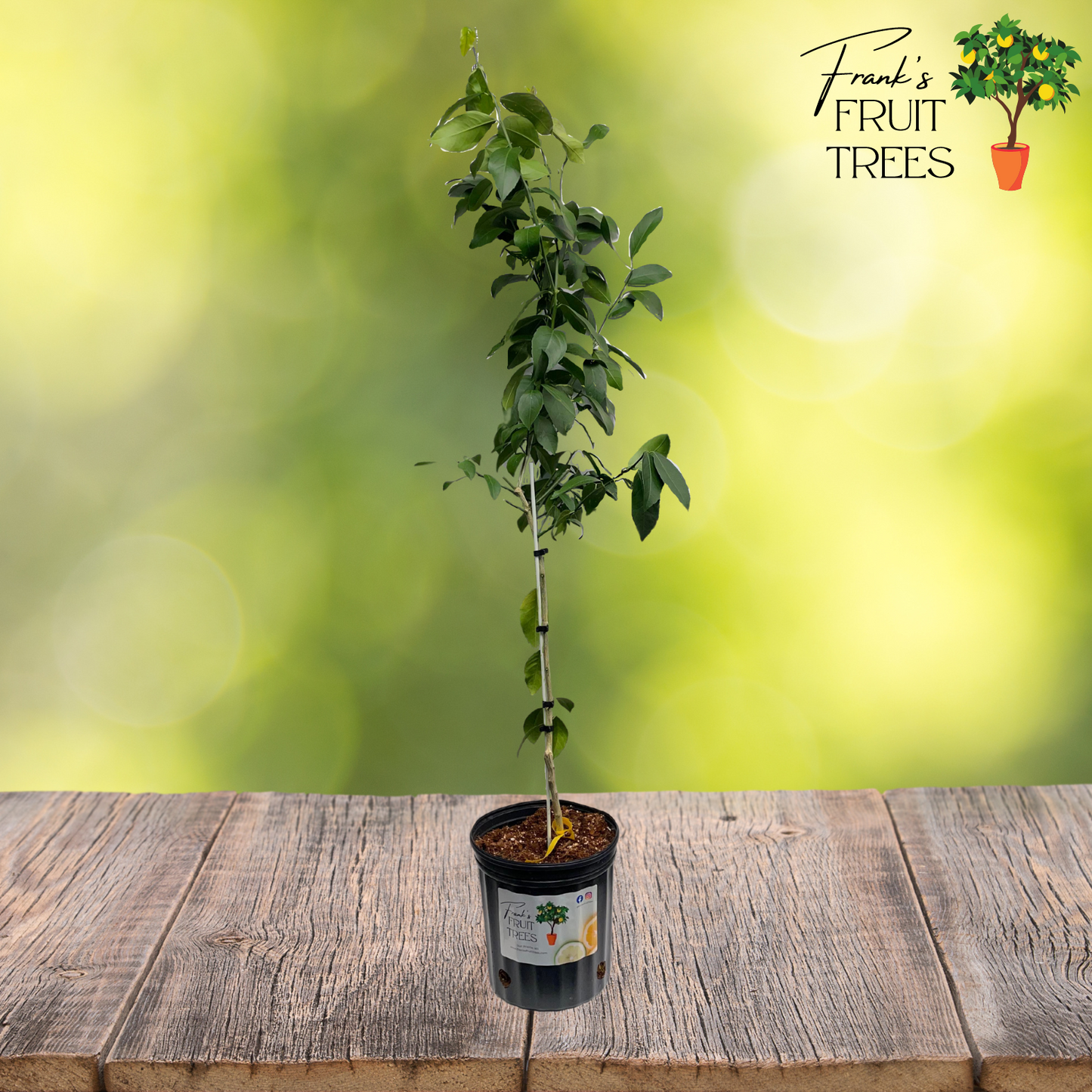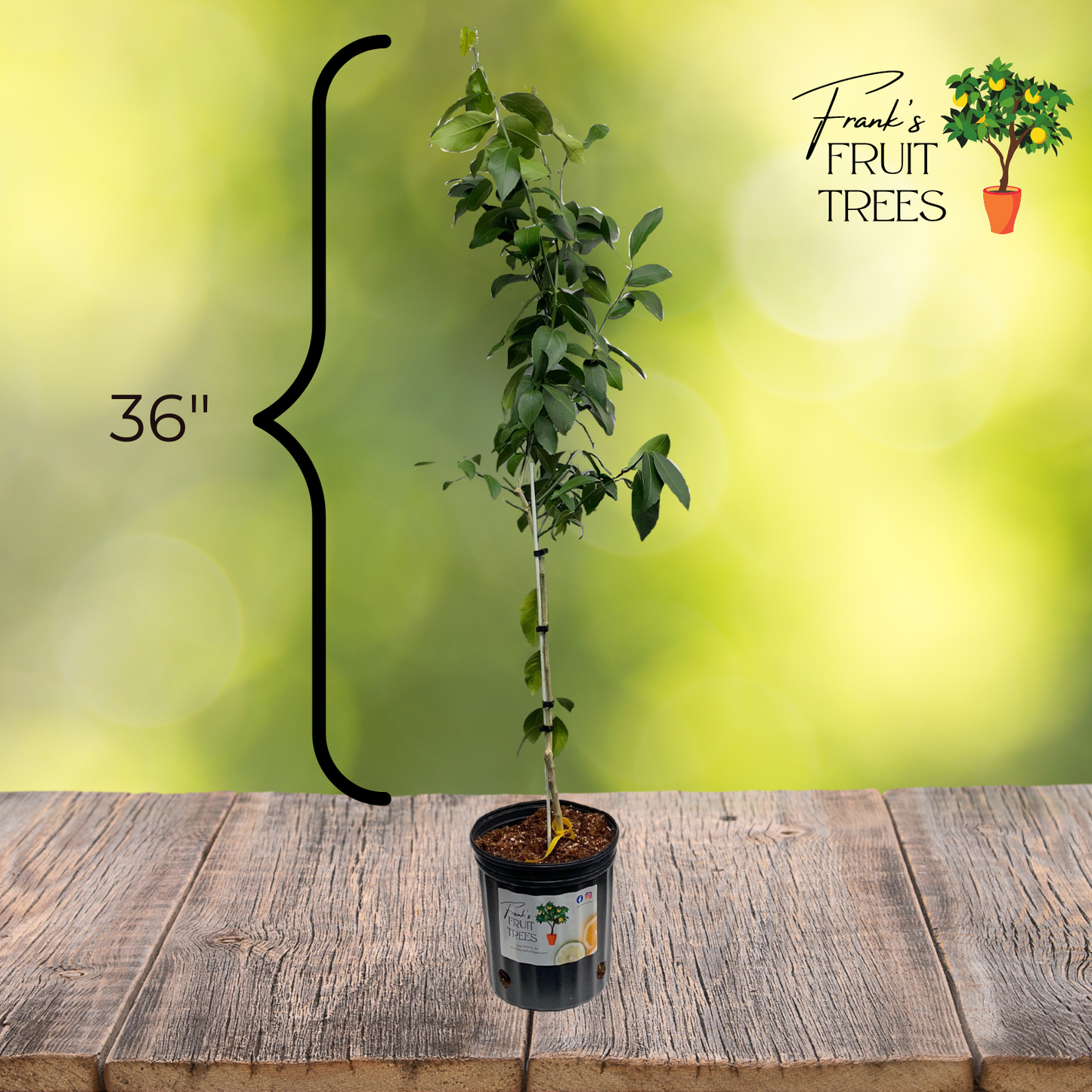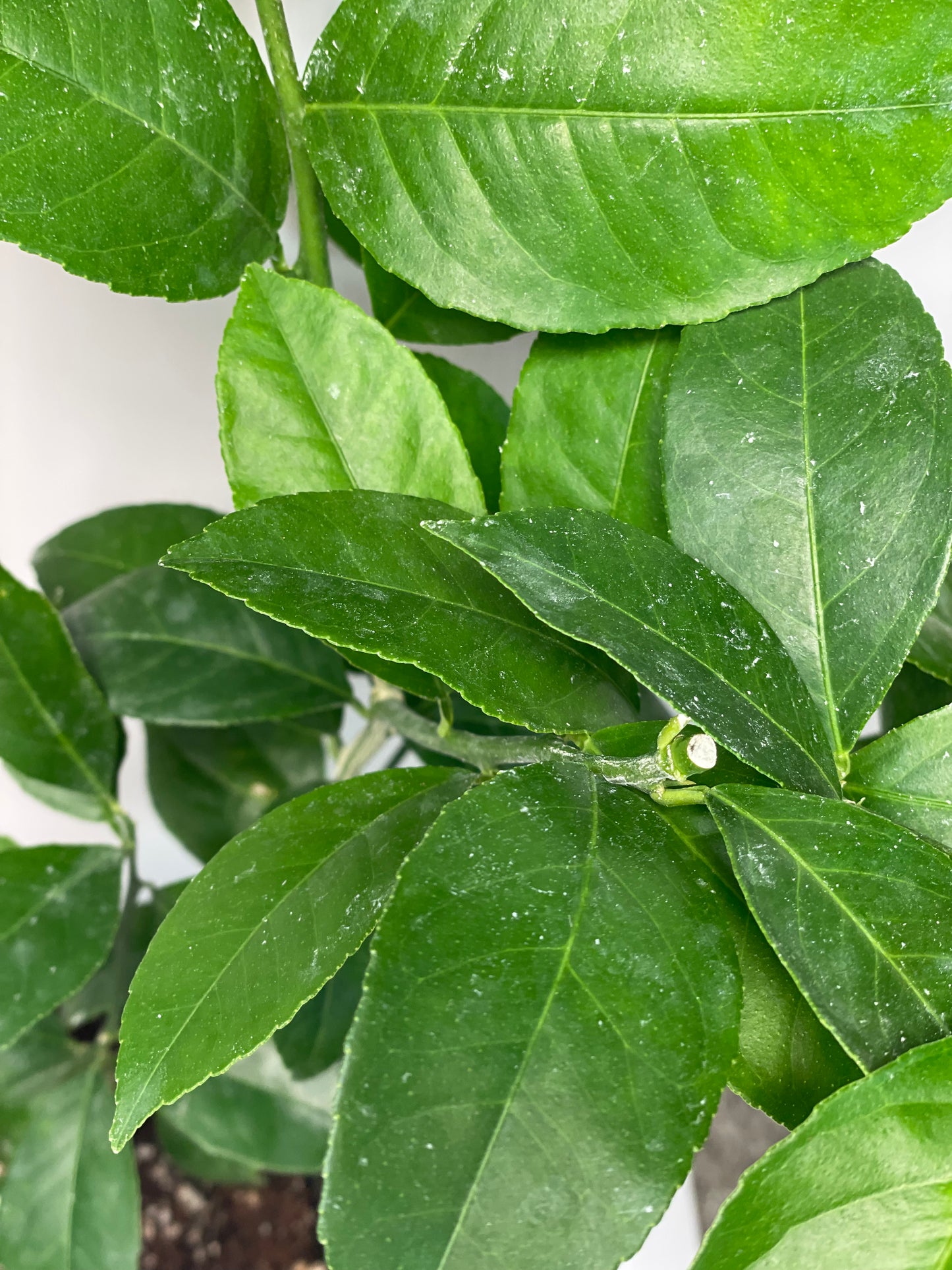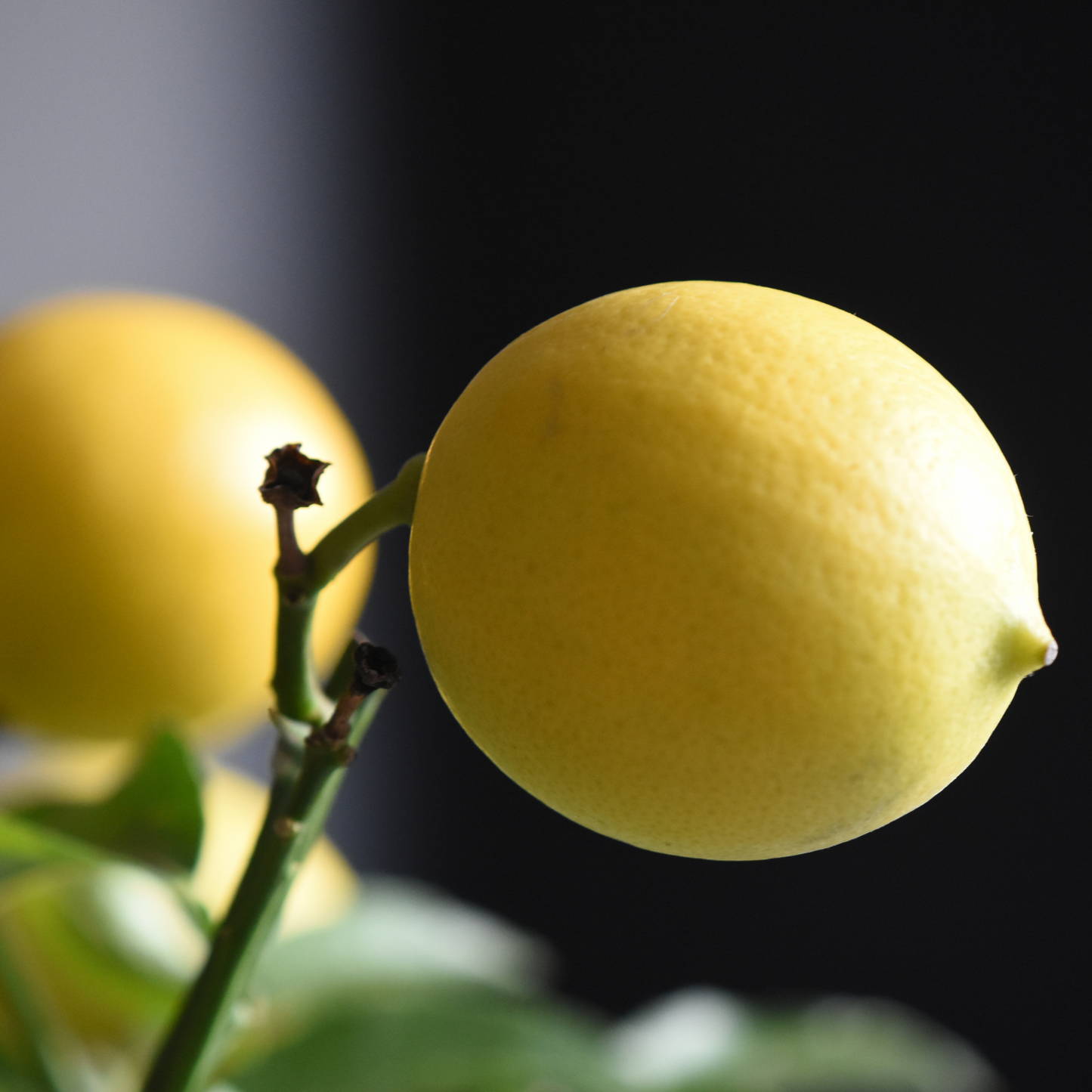 What is the difference between a rooted tree and a grafted tree?
A rooted tree is a tree that is grown on its own roots. It may require more attention than its grafted counterpart, but it is still a great tree that produces fruit. It tends to adapt very well to being in a container and will stay substantially smaller than a grafted tree, growing more into a bush shape. If it is cared for well, it may flower and produce fruit sooner than a grafted tree. Citrus trees on their own roots can be more susceptible to disease and are less forgiving if they are neglected.
A grafted tree is a tree that is made of two conjoined trees. The roots and the bottom of the stem (rootstock) are one tree selected for disease resistance and other desired qualities, while the top of the tree is another tree - the tree you are purchasing. For example, our grafted calamondin tree may be grafted to a flying dragon rootstock. Since grafted trees have roots that have been selected for positive attributes, they tend to be more tolerant to their environment and may produce better quality fruit.
We're different from other sellers.
Transparency

We use photos of our actual products so you know what you're ordering. None of that small print stuff.

Customer service

We are here to help every step of the way. Have a question before you purchase? A year later? Reach out! We love talking about plants anyway.

Small business in Wisconsin

We aren't a big corporation that pays the big boss and takes from the little guy. Just a family-run small business in Sun Prairie, WI.

Indoor fruiting trees

Our trees never have to be planted in the ground unless you want to. That means they can be grown from any location - as long as they have enough light, of course. Hello, fresh lemonade!
Experienced growers collection