Don't feel like reading our literal paragraphs of information?
We got you. Here are the basics:
You don't need any special experience. We provide a free care guide with every purchase and we're here any time for questions.
The most important thing is sun. If you have a sunny window that gets at least 3-4 hours of direct sun, you're good. If you don't have sun, grow lights are a perfect substitute.
Don't over-water or let the tree sit in water. Citrus trees shouldn't be watered again 'til the soil is dried out.
We sell fertilizer, soil, heating mats, and grow lights for our trees - and one bag of soil or fertilizer lasts a LONG time.
We also have a special collection of trees just for new growers.
For more detailed information, keep scrolling.
Watch our educational seminar - a good place to start learning about growing citrus indoors.
New growers collection
We have a specially-picked collection of trees that are perfect for those who are new to citrus trees.
Ah yes, the question everyone must ask themselves before purchasing a citrus tree.
Am I ready to be a plant parent?
All jokes aside, caring for a citrus tree is a real responsibility. Not huge, but kind of a mix between a cat and a pet rock. They do just sit there all day and they don't really love you back (sorry, cat owners. We're dog people.)
There are a few things you should take into account before deciding to purchase a citrus tree. Because we want you to be successful with your tree and grow lots of fruit, we have prepared a list of citrus tree care necessities so that you can make an informed decision about whether you can truly care for the little guy. If you have any questions about this list, be sure to reach out to us.
Before you purchase a citrus tree...
That's it!
There is a lot more that goes into growing a citrus tree, but if you are able to satisfy the necessities above, you have the makings of a great parent. For plants. However, if you are just starting out, we still recommend starting with the trees in our new growers collection.
Remember, we also send a free citrus tree care guide with each tree purchase so that you have all the information you need. We also carry recommended soilless mix, and the heating mats, grow lights, and fertilizer we use ourselves.
For more detailed information about caring for a citrus tree, watch our educational seminar above, visit our Citrus Tree Care 101 page, or head over to our FAQs page. If you still have questions, reach out to us! We love to convert people to citrus tree growers.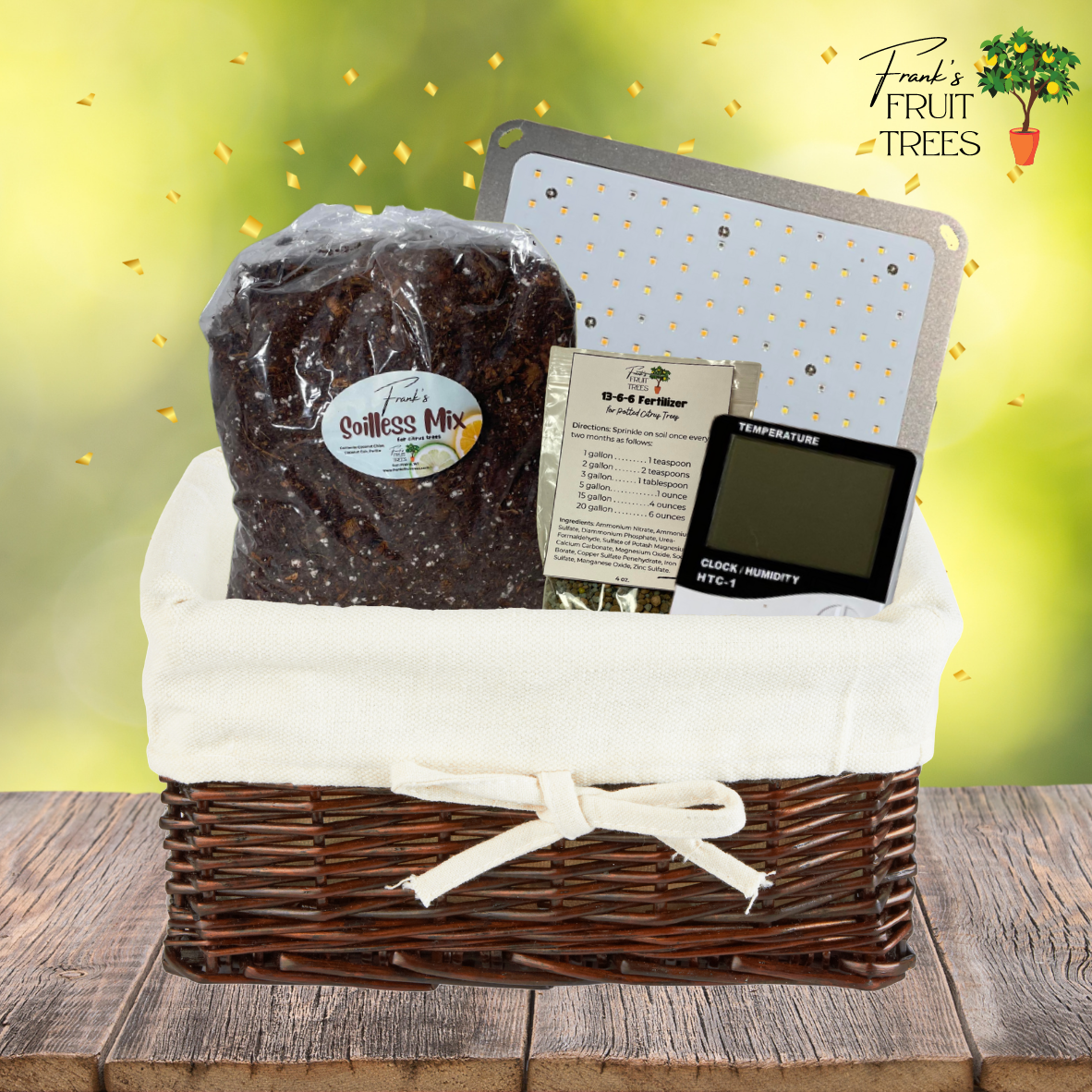 Get started with our Complete Care Bundle.
We include everything you need to care for your new bundle of joy - and it's all products we use ourselves.
Shop now